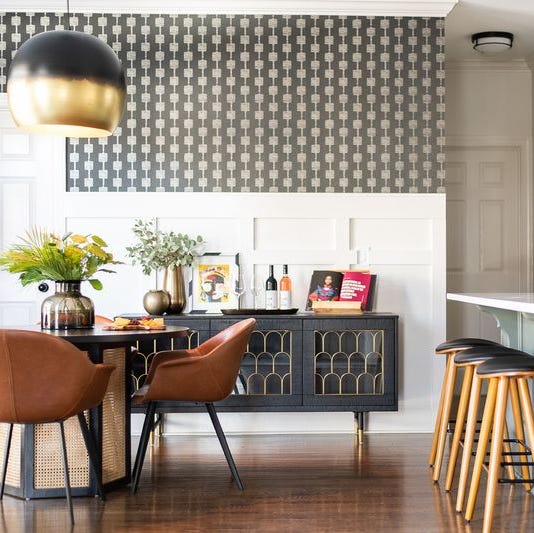 As the year winds down, there's nothing more fun for us home editors than asking our favorite interior designers to predict the home design trends that we can expect to see in the months ahead. When it came to home decor in 2021, it was all about blending style and practicality as we all continued to spend more time in our homes — upgrades like self-cleaning bidets made bathrooms feel more luxurious while rooms filled with geometric accents gave us something interesting to look at each day.
But what's ahead in 2022? We checked in with some of the most talented designers in the business to uncover the top interior design trends for the year ahead. From new color palettes to unique furniture choices, if your new year's resolution is to give your home a serious makeover, this is the perfect place to get inspired.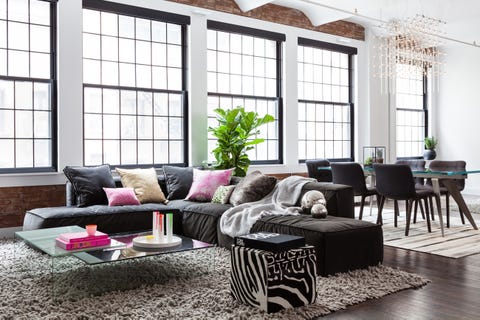 "After over a year of being shut inside, there has been — and will continue to be — a focus on regaining our connection to the natural world through the use of biophilic design principles, meaning there will be an emphasis on creating calming environments with natural lighting and ventilation, incorporating plants and creating a visual connection with nature." — Amanda Thompson, Aline Studio
2.
Bold Patterns and Colors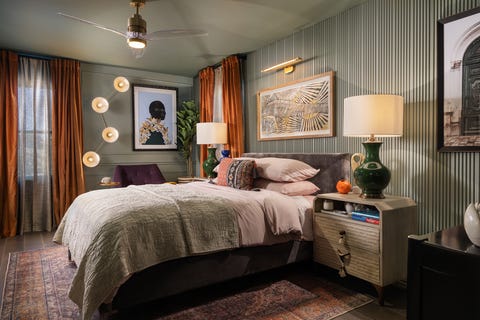 "I expect to see a lot of bold color and pattern reminiscent of the 60's and 70's, and green in all shades as we continue to bring the outdoors in. I am especially fond of the more muted shades of green such as Sherwin Williams' Evergreen Fog, as seen in my own bedroom." — Beth Diana Smith, Beth Diana Smith Interior Design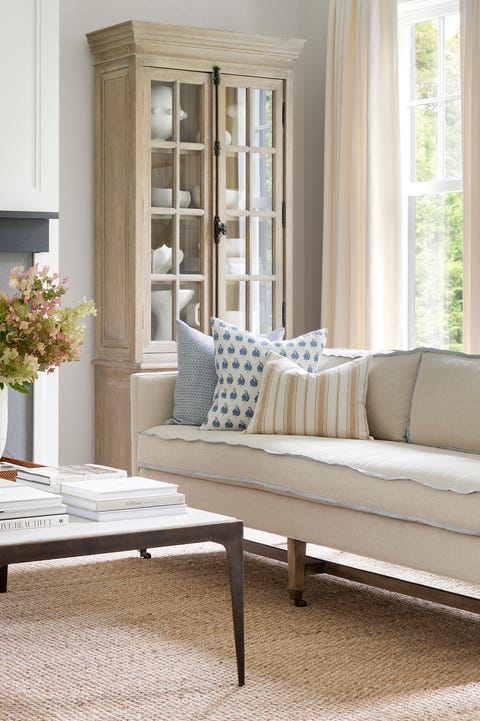 "In 2022, we are seeing traditional details making a big comeback. With so much change around the world over the past few years, it's no surprise that more and more people are craving a sense of comfort, timelessness or even a bit of nostalgia in their homes. From pattern mixing, skirted or flanged furniture, and the incorporation of antique pieces, this new year is all about honoring our roots. And we couldn't be happier about it!" — Bria Hammel, Bria Hammel Interiors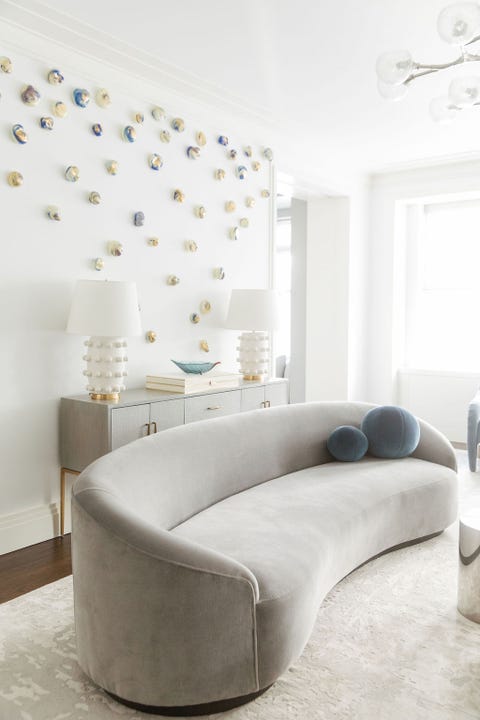 "We will see a push towards 3D art in 2022. People are looking to add whimsey, intrigue and life to flat walls as we continue to spend more time in our homes. Any art that pops right off the wall, and can be configured in different ways, is going to be very popular this year." — Lauren Behfarin, Lauren Behfarin Design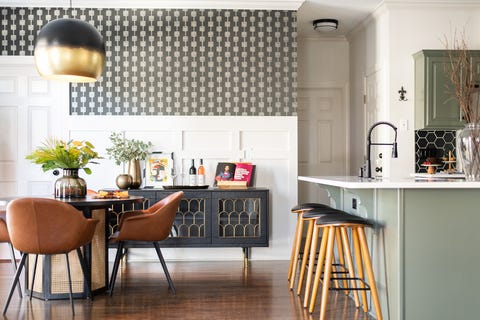 "Next year will bring about a deeper awareness of our spaces and the impact they have on our emotions and wellbeing. We will see more spaces that have personality and personal ties to interests, hobbies and pleasures of its owner." — Marie Cloud, Indigo Pruitt Design Studio
6. 1970s Decor Inspiration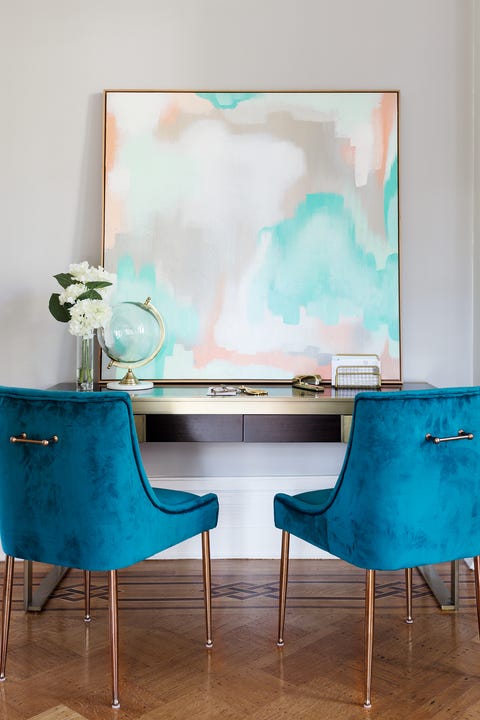 "Seventies decor and colors are back. We will be seeing more terracotta, sage and mustard colors as well as mid-century furniture trademarks — peg legs on cabinets and tables, teak wood tones and highly textured fabrics." — Malka Helft, Think Chic Interiors
7. Homework Rooms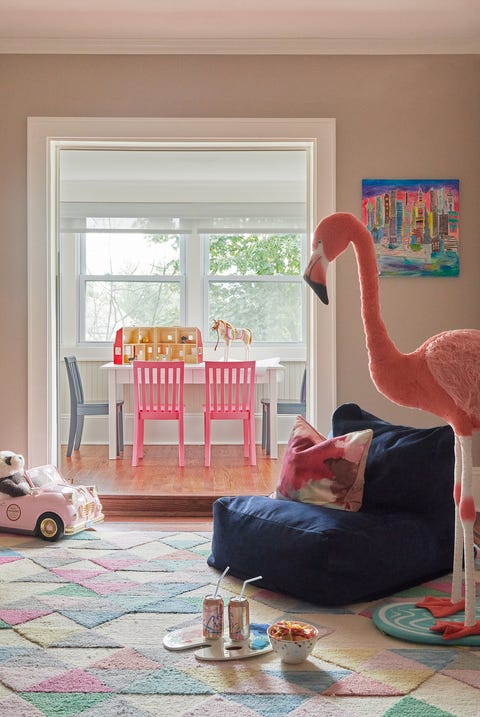 "Children continue to drive design spaces and homework is not going away. As the world turns, people may continue to opt out of full classroom settings and opt in for more private spaces and create 'mini corporate offices' for their smallest bosses. These rooms are equipped with interactive smart boards, high-speed WiFi and plenty of plug-in outlets. Homework rooms can also be repurposed later for a college student's startup headquarters or an adult's home office." — Georgia Zikas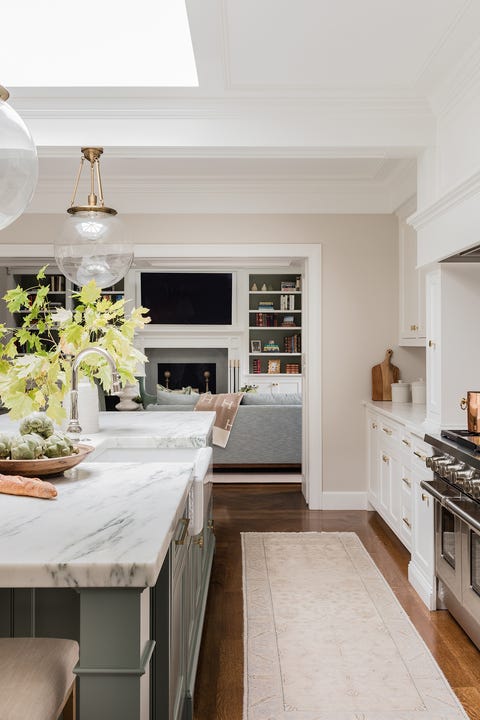 "Expect English roll arm sofas, wingbacks, simple dining tables based on antique styles and pieces with detail and some history. For materials, we're going to see a lot more natural materials become popular again. Marble, real wood, linens, mohair — things that feel more organic and nice to the touch." — Erin Gates
9. Multifunctional Spaces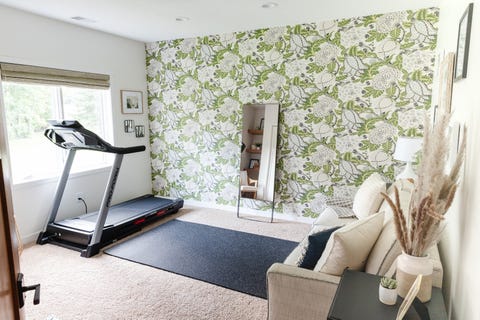 "People are starting to understand that they can live with less, especially after the past year. People will start to downsize, or stay in their current homes and become creative with how their spaces can be multifunctional. For example: having your living room be part office. Or office-workout rooms." — Amy Leferink, Interior Impressions
10. Curved Furnishings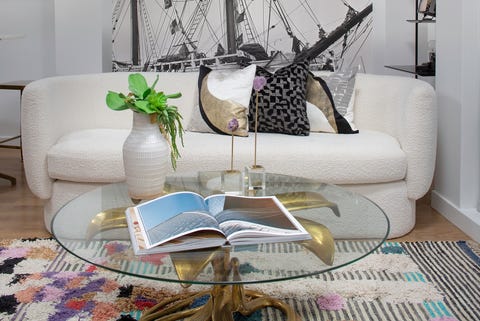 "Furnishings of white oak with curves bring a fresh and soft wavy feeling. From curved corners within walls and cabinets to curved backs of sofas, dining chairs and arched cabinets, the angular line of furnishing is softening." — Michelle Harrison-McAllister
11. Lasting Style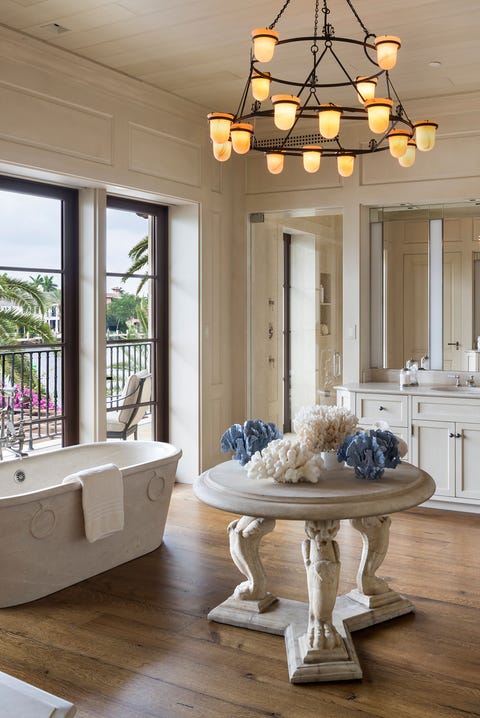 "The trend for 2022 is a return to lasting style. We are seeing the effects of our 'buy it and throw it away' consumerism on our planet, and I think people will realize that developing a personal, lasting style is not only beautiful and unique, but good for the environment as well." — Kate Patterson, Perlmutter Freiwald
12. Bringing the Outdoors In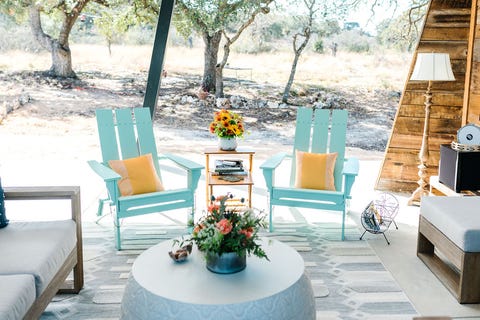 "More people are enhancing their outdoor living spaces, which means stylish outdoor furniture. I see more intentionally-designed outdoor living spaces that don't sacrifice on style and expand the families' living and entertaining space in the home." — Mimi Meacham, Marian Louise Designs
13. Colorful Window Treatments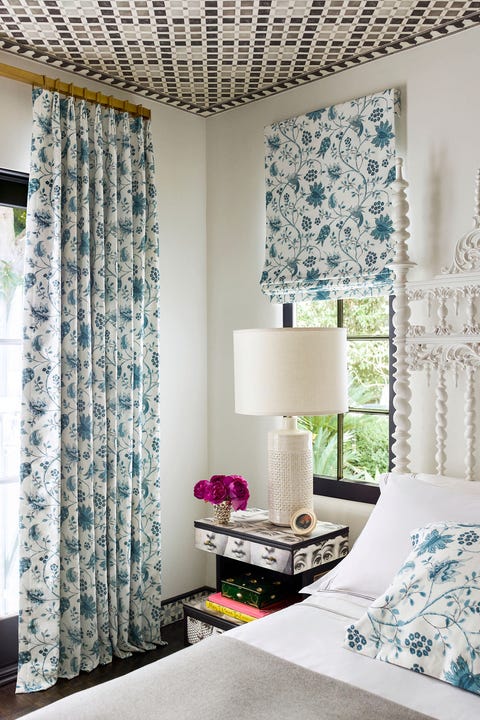 "In 2022, we're going to see a lot of color and patterns, especially within window treatments. They play a key role within design because they are the jewelry of the room and can really make an impact. Whether it be drapery, shades or sheers, patterns with a burst of two to three colors will play a strong role in design next year." — Martyn Lawrence Bullard for The Shade Store
14. Pantone's 2022 Color of the Year: Very Peri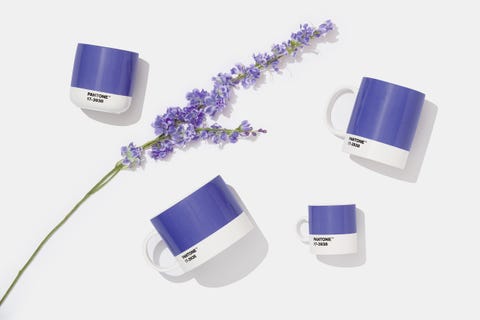 Pantone recently named "Very Peri" as its 2022 Color of the Year. A bold blue with a violet-red undertone, you can expect to see the shade show up in everything from furniture to decor.
"Very Peri displays a spritely, joyous attitude and dynamic presence that encourages courageous creativity and imaginative expression." — Leatrice Eiseman, Executive Director, Pantone Color Institute